Written
reviews
Learn what to expect at SmileLux by reading about the treatments of those before you! At our practice, we focus on creating a positive patient experience every step of the way through treatment - and we have the review to prove it.
I would like to thank Sunil and his team for the brilliant job they did on straightening my upper teeth. I would also like to thank the admin people - everyone was most efficient. I would not hesitate to recommend Sunil to anyone who needed similar treatment. I am delighted with the results!

A H
I damaged a front lower incisor in my twenties in an accident and had to have a crown. Over the years this tooth has had three root fillings and each time I was told it was on borrowed time. After the last filling in my forties, it was suggested by my dentist that as my mouth was quite overcrowded that orthodontic work might be able to eliminate the envisaged gap and there would be no need for a bridge or a false tooth. I was subsequently sent to see an orthodontist who told me it was too difficult and I was now too old!

Luckily the tooth held on till two years ago when a sequence of abscesses finally heralded its demise. I was now 61, far too old for orthodontics (so I thought) but my new dentist recommended me to Sunil. Sunil assured me that no one is too old. It may take a little longer than when you're a teenager but teeth can still be re-aligned at any age.

I always had protruding upper front teeth but these were made worse in my thirties by accidentally hitting my mouth very hard with a racquet whilst playing badminton. This pushed one of my front teeth even further forward. Hence both top and bottom teeth were quite crooked and I hated my unattractive, toothy holiday snaps. In fact I would avoid being photographed at all if I could.

Sunil suggested that while the bottom gap was being closed I could also have the top teeth straightened as well. So I embarked on both upper and lower braces. I can honestly say that I had very little discomfort, even after each time the wires and bands had to be tightened. I quickly became used to the braces in my mouth and neither affected my speech nor my eating habits.

My regular visits over the two years were always very pleasant and relaxed experiences. Sunil was able to show me how much progress had been made by comparing the photo's taken of my mouth before the treatment. The top teeth straightened quickly and my top brace was removed in under the two years. Moving the teeth to fill the lower gap took longer but after 26 months the bottom brace was also removed.

So now at 63, as a senior citizen, I have a beautiful and even smile. Unlike my parents' generation, this was achieved by dentures. All my teeth are my own and I intend to keep it that way. Teeth cleaning is so much easier too, floss and interdental brushes fit easily between my teeth and my hygienist recently commented on the lack of plaque and the healthy condition of my gums.

I am delighted with my smile.

Andrea Goodall
In January 2010 I had an appointment with Dr Sunil Hirani to discuss closing a gap in my upper jaw.

I had an upper molar extracted about 12 years ago. The teeth either side of the space began to drift at angles into the gap. Particles of food were constantly getting caught in this space that was very annoying.

Sunil advised me that it was possible to close the gap by wearing a brace to pull the back teeth forward into a different position. He mentioned that this process could take between 12 to 18 months. He reassured and explained to me how this would work, so that I was aware what would happen during this time.

I was quite apprehensive to begin this treatment at 52 and thought it was very embarrassing to wear a brace but Sunil reassured me that I could wear a special brace that is not so visible. I found him very approachable and was able to ask any question, his advice at any time.

I had the brace fitted in February 2010 and adjusted every 6 weeks.

Eventually in February 2011 my back teeth had moved into their new positions and he removed my brace. I was elated that this had worked within 12 months.

The brace was removed and I now wear a brace at night time only, with a follow up appointment in 3 months to check that my teeth are staying in their new position.

To date, I am 100% satisfied with my treatment. Sunil was always very friendly, approachable and efficient whilst I was having my treatment.

I would recommend Sunil to anyone needing orthodontic treatment.

G. Gill
Before getting them, I was nervous and worried I wouldn't be able to look after the braces but it was easy to do as long as you brush them properly and follow the instructions that they give you. It is important to clean them well. I looked after mine well and didn't have any problems. I also had them on for less time than needed.

I had to have four teeth removed before my braces were fitted which I was anxious about but wasn't that bad and it didn't hurt that much. When you first get your braces fitted it doesn't hurt much though there is a little pain later on since your teeth aren't used to it, but only lasts a day or so. They feel strange to begin with but you get used to them and don't really realise they are there.

Having braces on was fine, it isn't as bad as you think, it will be it just takes a few days to get used to them. With braces you can do a lot of what you could do before you had them put on. At first I had to chop food up quite small and eat soft food because it was easier to eat, but as I got used to them and the longer I had them on, the easier it was to eat slightly harder food just being careful of the size and not damaging the brace and brackets.

Now they are off I was so glad I had them on, my teeth look so much better now and it is all worth it in the end. Sunil was an excellent orthodontist to have. He is very friendly and helpful and did an excellent job on my teeth. He explained everything well so I understood what to do and what was being done. He made me feel comfortable and relaxed when having my braces fitted, changed and removed.

Hannah S
Fortunately I was recommended to see an implantologist for treatment to a failed implant. An extensive part of that treatment was handed to Sunil Hirani, a specialist Orthodontist.

Faced with a challenging task ahead and my anxiety levels high, Sunil's detailed explanations and good humoured reassurance made me feel confident and at ease with the work carried out.

Thanks to the welcoming and caring attitude of Sunil, I have left feeling happy and grateful and I can smile again.

Lisa Steytler
I work as a project co-ordinator and facilitate a number of meetings through a normal week. One of my front teeth was slightly twisted, protruding and sat on my lip. I didn't realise how much of an impact this was having on me until a colleague mentioned that my hand was hiding my mouth. I became very aware of this and decided that I needed to do something about it, especially with my wedding taking place the following year.

The information, choices and support provided by Sunil and the team as a whole was fantastic.

Sunil Hirani explained everything that would be happening at the beginning of the appointment before starting work on my brace. After the necessary changes had been carried out, Sunil explained how to deal with any discomfort experienced and what we would be looking to achieve at the following appointment, After 18 months of treatment, my brace was removed and I can honestly say that it is one of the best things I have ever done. My confidence in business meetings and when being introduced to new people has increased and I smile more than I have ever done before.

Thank you to the team, especially Sunil Hirani who helped me through this life changing experience.

Lindsy
Before I got my braces, I was very disappointed about my teeth. They were very crowded and I felt embarrassed when going out or seeing friends. Mr Hirani said I'll only need them on for 2 years but it's only taken 18 months and the time has gone very quickly.

I am lucky to have had them done and I'll always be thankful to the orthodontist. Mr Hirani always told me what was going on and how my teeth were progressing. Mr Hirani was very kind and helpful throughout the whole 18 months.

M. Ball
I decided to have lingual braces because my front teeth were protruding, effecting my smile. At first I was a little dubious as I felt braces were for children and not adults. The reason I went for braces was because they were invisible and Sunil ensured me that nobody would notice.

The procedure itself was straightforward and pain free, when I had my lower teeth done. Three months later I had the upper teeth done and the procedure was much more straightforward than the lower teeth. I started noticing the difference fairly quickly, as my teeth were becoming straighter. Nobody noticed I was wearing braces. That year I even got promoted and started presenting.

The car and support I received from Sunil was second to none. He is the ultimate perfectionist. All my visits with him have been friendly and pain free. I even referred my son to him as he makes you feel at perfect ease. He is a very clever and knowledgeable orthodontist and I would definitely recommend him.

My treatment is now complete and I have the perfect smile. All thanks to Sunil. I am very glad I had the procedure done and I will definitely recommend lingual orthodontic treatment.

Manjit S
I commenced orthodontic treatment by Mr Hirani when I was 20 years old following referral by my dentist, when I was just starting university. Now, three years later my treatment has been completed.

Before treatment I was being caused considerable discomfort and difficulty with biting, as well as my teeth being uneven and crooked. From the very beginning Mr Hirani went out of his way to explain the treatment he was proposing, to listen to me and answer my questions and to put me at ease. It was clear that he was not only highly professional and skilled, but also caring and understood the anxieties and emotional stress that the treatment might cause me. He made me feel that he saw me as a person, not just a patient, and wanted the best possible outcomes for me.

After my wisdom teeth were extracted, Mr Hirani fitted a fixed orthodontic brace which was adjusted regularly to prepare for orthognathic surgery. This was followed by a further six months of planned orthodontic treatment during which time Mr Hirani also had to deal with unforeseen problems arising from the surgery. All this has involved regular appointments with Mr Hirani which have always been relaxed, friendly and reassuring at a time when I was very stressed and upset The outcome of the treatment is that the pain and difficulties with biting are gone, and I have amazingly straight even teeth and a lovely smile. I cannot thank Mr Hirani enough for his expertise, dedication and support which have given an enormous boost to my confidence.

Peggy Romer
I started treatment in February 2010. Before I started, my teeth looked horrible. They were crooked and I didn't like smiling very much. The worst bit was having my photo taken. On first appointment, I met Sunil Hirani and his assistant. I felt very nervous as I didn't know what was going to happen but they are all very kind and explained everything that was going to happen during my treatment. Once I had my braces on, it felt weird at first but you soon get used to them. Then on the following appointments, I could change the colours of my brace. Soon I could feel and see my teeth straightening. I felt good as I knew I was making progress. On each visit that I had, a stronger wire was added to my brace to close the gaps and make them straight. Again this does feel strange but you do get used to it.

It's now April 2011 and I've just had my brace taken off. It was really weird looking in the mirror and seeing my teeth straight. I am extremely happy with the outcome and can smile with confidence and now don't mind having my photo taken.

Thank you to Sunil and the team.

Matthew
Ready for your own
smile transformation?
Book your free in-person or online consultation with the friendly team at SmileLux.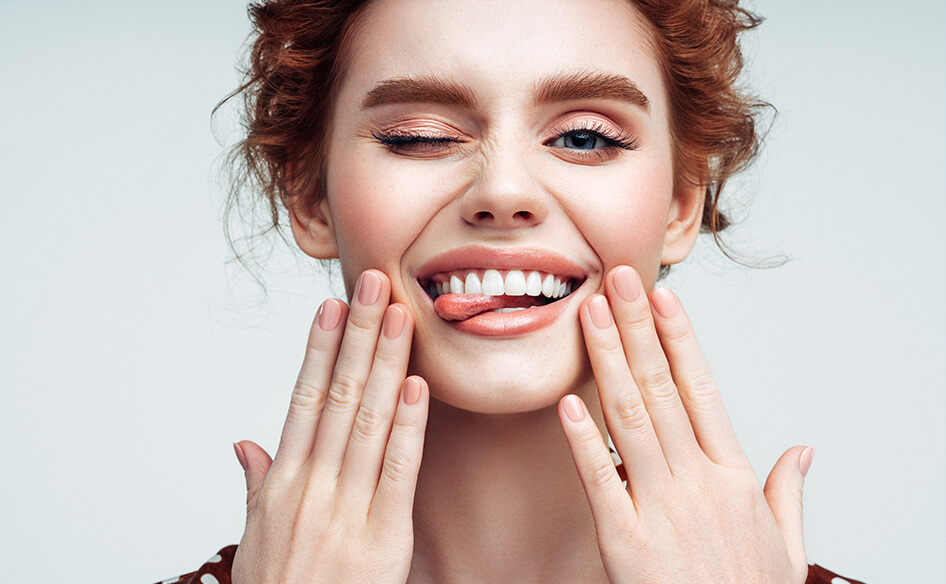 Book a free
consultation
Your first consultation is completely free and there's no obligation to go ahead with treatment.